El popular dúo inglés de música electrónica Phats &Small serán este domingo los protagonistas del Celebrity Sunday en Jacaranda Lounge de Es Canar. Jason ' Phats' Hayward y Russell Small aparecieron en la escena musical del Reino Unido en 1998 y fue al año siguiente, tras el lanzamiento de su single Turn Around, cuando saltaron a la fama y se hicieron imprescindibles en cualquier lista de electrónica de la época. Turn Around llegó al número dos de la lista de singles más vendidos catapultado la carrera de Phats&Small.
En ese mismo año, el dúo agrandó su fama con la remezcla de la canción de The Earth, Wind & Fire, 'September' y la de Simply Red, 'Ain't That a Lot of Love'.
Phats&Small ofrecerán esta domingo un exclusivo vocal and dj set para los clientes del beach club de referencia en toda la costa de es Canar. Los Celebrity Sundays de Jacaranda Lounge permiten a los seguidores de grandes artistas del Reino Unido de pasar con ellos un rato muy cercano que les permite, además de disfrutar de sus actuaciones, charlar o hacerse fotos con ellos en el relajado y exclusivo ambiente de Jacaranda, alrededor de su gran piscina junto a la playa.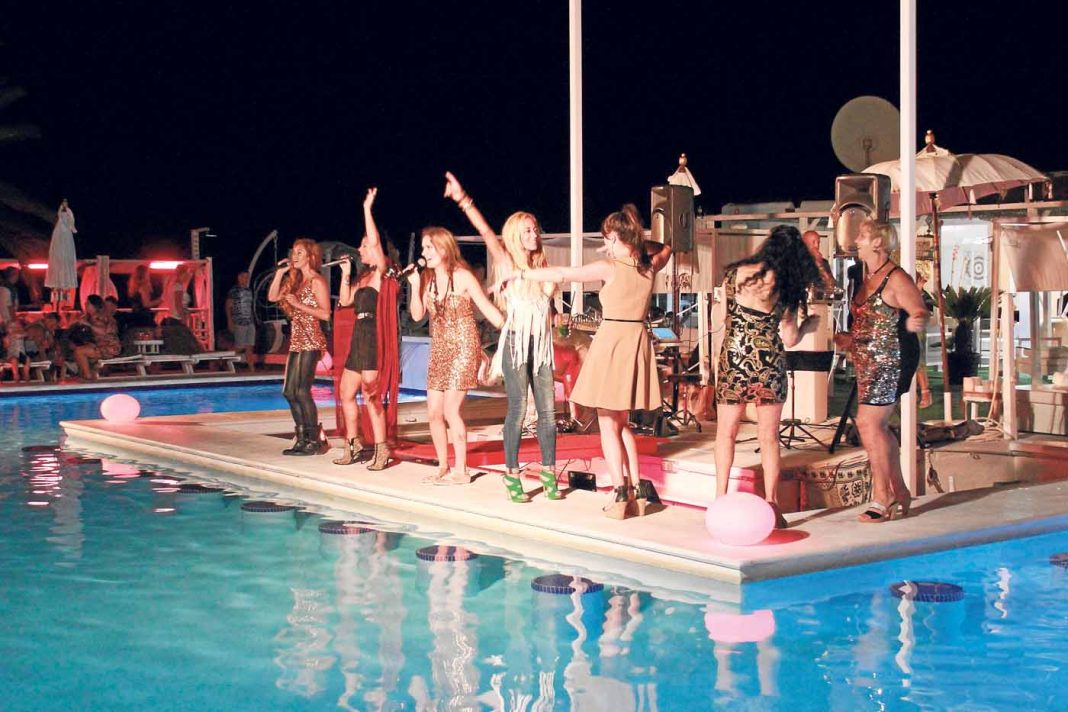 Actuación de Amy Childs en 'Celebrity Sundays'.
Además del Celebrity Sunday Jacaranda sigue con su programación diaria de espectáculos y eventos. El beach club abre su piscina cada mañana a las 10 horas y ofrece tres restaurantes de temática internacional.