Bora Bora es uno de esos nombres intrínsecamente relacionados a Ibiza. Abierto en el año 1986, este beach club es uno de los locales más emblemáticos de toda la isla y cada día cientos de turistas venidos de todas partes del mundo quieren conocer uno de los gérmenes de la famosa historia del ocio y entretenimiento de la mayor de las pitiusas.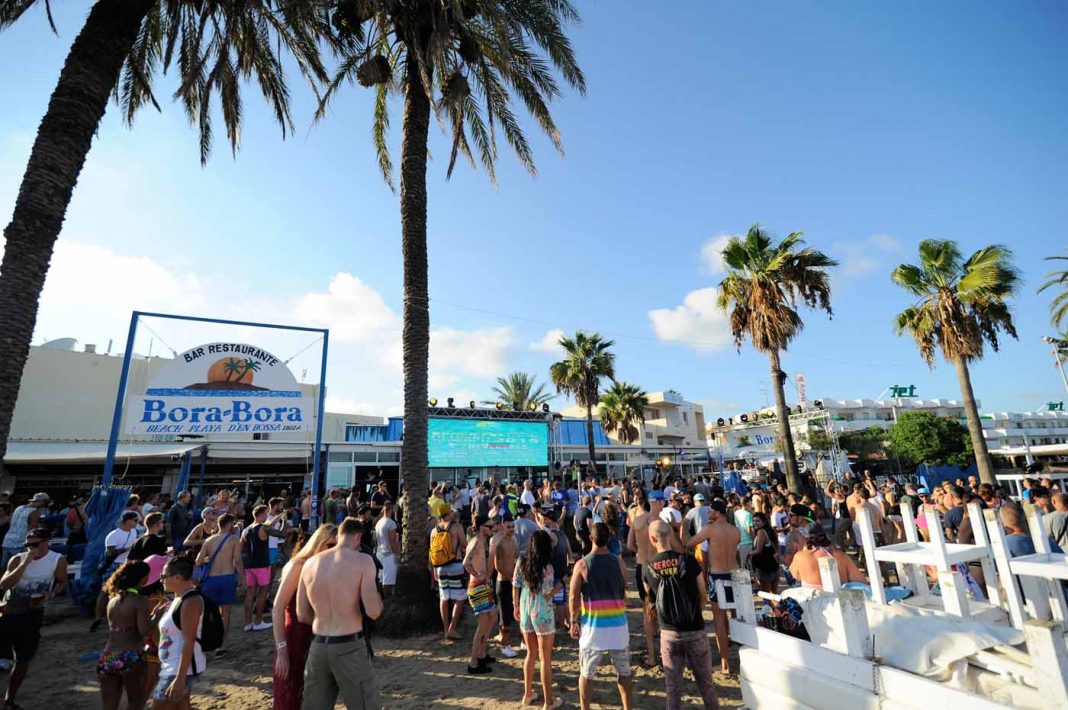 Bora Bora ha conseguido ganarse en sus más de 30 años de historia el incalculable premio de ser considerada la mejor opción para disfrutar de una fiesta en Ibiza con los pies en la arena.
THE ZOMBIE KIDS & FRIENDS, I=DO O THIS IS IBIZA CONFORMAN SU PROGRAMACIÓN
Para ello, Bora Bora ha preparado esta temporada un selecto menú sonoro en el que predominan los ritmos Tech-House frescos de artistas como David Oleart, Javi Muñoz, Ángel Linde, Jonathan Tena o Marc Vedo e ideales para acompañar a los rayos del sol. Ocean Beat, Bora Bora & Friends, I=DO, This is Ibiza, Tropical Home, Dsarrollo y The Zombie Kids and Friends, de lunes a domingo respectivamente, son las fiestas que cada semana nutren la programación de una música electrónica divertida y desenfadada que es acompañada en numerosas ocasiones por los mejores músicos en directo de la isla.
Además, cada día un público en su mayoría joven y desenfadado copa el beach club de Platja d'en Bossa donde cualquier lugar es perfecto para bailar.