Ants vuelve a la carga este sábado con una nueva ración de electrónica de carácter underground dentro del hotel de fiesta más famoso del mundo. Las hormigas volverán a llenar Ushuaïa en una fiesta que se está convirtiendo en favorita para gran parte del público residente y turista. En esta ocasión, entre sus artistas confirmados destaca la presencia de Gorgon City, Joris Voorn y el back to back entre Maya Jane Coles y Kim Ann Foxman.
Gorgon City es el proyecto formado por Kye 'Foamo' Gibbon y Matt 'RackNRuin' Robson-Scott. Naturales de Londres, Gorgon City es una de las formaciones más de moda en la escena Garage Británica y que alcanzaría la fama con los singles 'Real' y ' Ready For Your Love'. Por su parte, Joris Voorn es toda una institución en Ibiza. El holandés es uno de los nombres más legendarios de la historia de la música electrónica tanto en su faceta de productor como en la de dj.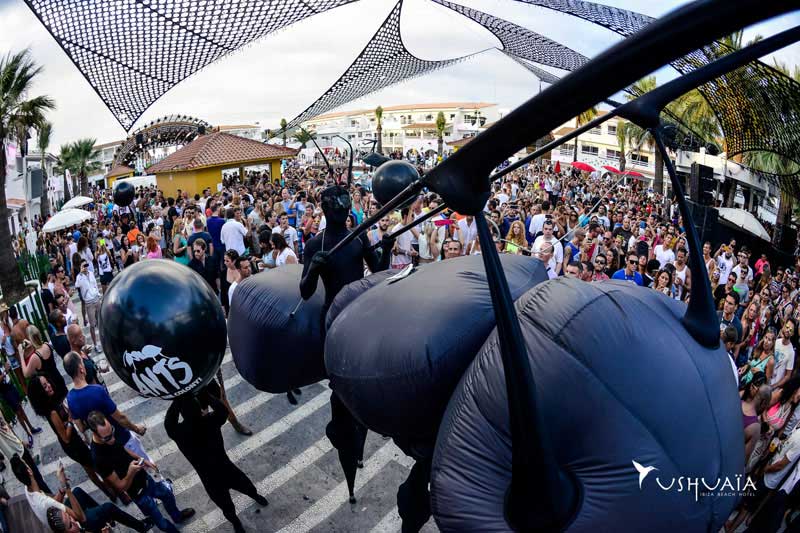 Maya Jane Coles y Kim Ann Foxman, en formato back to back, forman uno de los puntos más atractivos del día. La británica y la americana son actualmente dos de los valores más en alza que ha experimentado la escena electrónica en los últimos tiempos. De tendencias House aunque con reminiscencias Techno, las dos artistas prometen dar mucho juego sobre la cabina del hotel. El cartel lo completan Mr. J y los italianos Andrea Oliva y Francesca Lombardo en una nuevo día de electrónica underground y de vanguardia en Ushuaïa.